Georgia Tech Provost Steven McLaughlin on Academic Well-Being
About the Academic Well-being Project
Georgia Tech's new strategic plan calls for the cultivation of well-being both in and out of the classroom. To promote this goal and contribute to its realization, a Center for Teaching and Learning (CTL) Faculty Learning Community (FLC) developed a website with best practices for academic well-being, which feature faculty voices from across colleges and disciplines. 
Explore Ways to Promote Well-being
After a survey of the literature and much discussion, the FLC identified seven factors that contribute to the academic well-being of students in higher education with an emphasis on Tech. These contributing factors for academic well-being include: (1) resilience and growth; (2) inclusivity and equity; (3) sense of purpose; (4) mindfulness; (5) equilibrium; (6) partnership; and, (7) community and social connection. Click on these links to learn more about what Tech faculty are doing to foster academic well-being for students enrolled in their courses this term.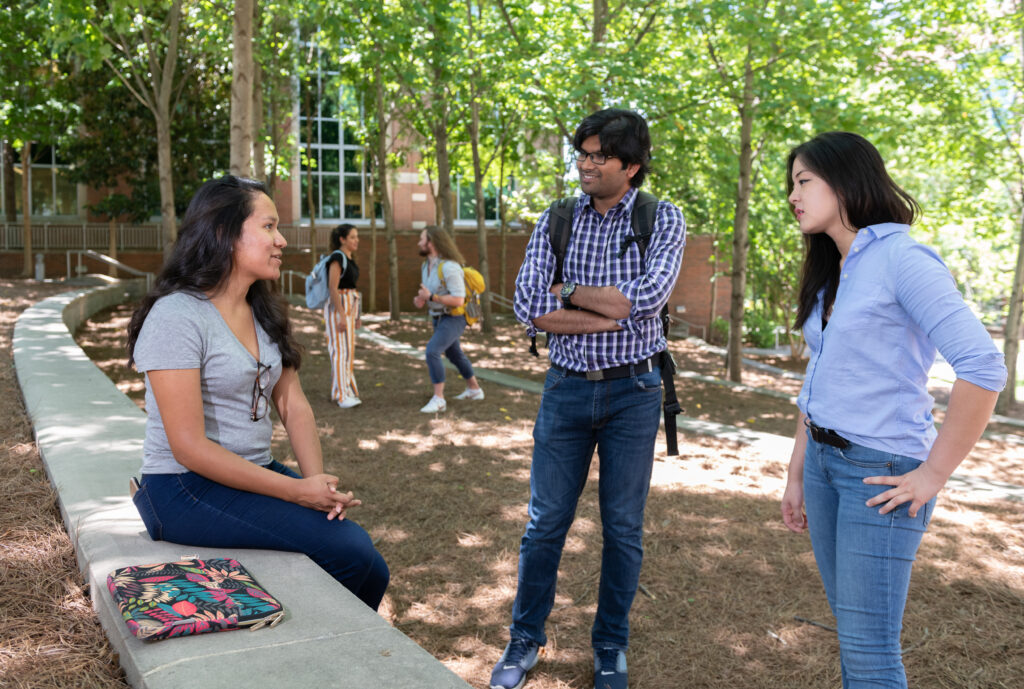 Share Your Practices
The Center for Teaching and Learning invites you to contribute to this important project by sharing the strategies and techniques you use to create a healthy and vibrant learning environment where all students might thrive. To contribute to the Academic Well-Being Project you can use the links below or the ones on each page located in the right column under the heading "Share Your Practices."  When you click on the link a survey form will appear in a new tab with instructions for completing the form. We in CTL and the faculty learning community thank you in advance for your willingness to participate and to promote the academic well-being of both students and faculty at Tech.